Mobile ID - what is it?
Using mobile data in targeting users on Facebook
What types of target groups can you reach on Facebook?
Custom segments - reaching the right users on Facebook
Facebook advertising - what should you take into account in choosing the right mobile data provider?
OnAudience.com - one of the world's largest data provider
Getting your user database to fit your needs properly is no small feat. In the programmatic model, leveraging data is key. However, you can go one step further. You can take the advantage of mobile IDs and implement an effective Facebook advertising. By using the mobile ID you will be able to reach your target group and build successful cross-device campaigns. 
Mobile ID – what is it?
To put it simply – mobile ID is your digital identity. Each mobile device has its unique identifier represented by a sequence of random symbols. It's shared with the servers of the apps that the user is using to track his customer journey and "remember" his or her choices. 
Mobile ID can be an asset when it comes not only to Facebook advertising. MAID enables you, for instance, to learn users' behaviors, find out their interests and mobile habits. Our article about MAID could be useful if you want to learn more about the usage and benefits of mobile ad ID. 
Using mobile data in targeting users on Facebook
Facebook is constantly one of the most popular social networking sites. Its advertising potential is high and you should not underestimate it. In 2021 net US Facebook advertising revenues realized $50.3 billion. Billions of people use Facebook every day, which offers great conversion and monetization opportunities. 
Advertisers can use Mobile data to reach users on Facebook. Targeting options on this social platform are wider when we have a solid database of mobile IDs. The implementation of mobile data can vary between data and technology providers. Although, the process is simple. 
With OnAudience, it takes only 3 steps to start using Mobile IDs to target users on Facebook: 
Choose the segments from

more than 1,000 predefined OnAudience's segments

that are the best for your Facebook advertising.

Based on your preferences, we provide the chosen segments to you through a simple server integration.
The only thing you'll have to do is download the segments from the server and then upload them onto Facebook.
What types of target groups can you reach on Facebook?
Targeting options on Facebook are almost unlimited. Because of the app's global reach, diverse users and their interests, we can reach multiple audiences. Due to these variations, classifications and divisions are necessary. This will ensure that the campaign is successfully executed and reaches the interested audience. 
Audience targeting is based on taxonomy. Each data provider can tailor it to their own time, therefore it can vary between data providers. One of the most popular taxonomies is the one proposed by the IAB. Providers like to use it and use categories such as: Demography and behavior, Interests, Intents. 
OnAudience uses the taxonomy used by the IAB and further extends it with a proprietary brand taxonomy. It allows marketers to reach users interested in specific brands. Because of OnAudience brand taxonomy advertisers are able to contact users who are interested in specific brands. It enables:
contact with users interested in particular brands such as Coca-Cola or BMW

use of 270 segments,

which contain millions of profiles 

division of users according to their interests such as Art&Entertainment, Pets, Sports, Technology&Computing
To collect data about mobile users, we analyze more than 1.5 billion Advertising IDs worldwide, which includes over 2 billion Mobile IDs from the USA. The data is based on geotrapping and mobile behavior. Using advanced machine learning algorithms we segmented users into profiles, which you can choose by searching for Interests or Purchase Intenstions.
Take a look at examples of target audiences – Mobile Taxonomy:
Interests -> Games -> Puzzle

Food & Drink -> Healthy Food

Intents -> Beauty & Fashion
Custom segments – reaching the right users on Facebook
A defined taxonomy will not always ensure you reach your target audience. Sometimes you need to fit your audience into narrower segments. Because of this targeting will become even easier and the campaign will be more effective. 
Providers decide to introduce such solutions using their experience and accumulated data resources. Thanks to segment matching, your campaign will be displayed to a specific group of people, tailored specifically to the needs of your Facebook advertising. 
How are we composing our segments?
As a solution OnAudience offers custom segments adjusted to your target audience. Define the list of attributes that you want to be mixed and we'll provide ready segments tailored to your campaign needs.  
Facebook advertising – what should you take into account in choosing the right mobile data provider?
When you decide to start a Facebook campaign, you have to choose a data provider. There are three key factors to consider when making your decision: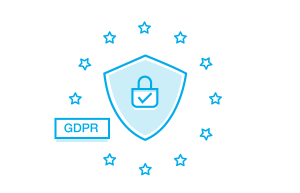 Data quality
Pay attention to data quality and validation of provided services like the Nielsen Digital Ad Rating. Using the global database of ad campaigns, Nielsen sets mid-market values for segments in various regions. Percentage of the on-target value defines the accuracy of displaying ads to the specific user groups.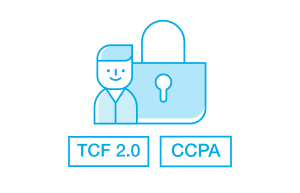 Users privacy 
Vendor should respect privacy rights. Adapting to changing regulations such as GDPR or CCPA. Pay attention to whether consents for data processing are obtained – it may be confirmed by joining to TCF 2.0 initiative by the data provider you're considering to choose. 

Data taxonomy 
Find out what taxonomies the data provider operates on. Check if the company provides segments you want to reach. If not, just look for another data provider. What's more, it is worth it to rely on reliable taxonomies, such as proposed by IAB Europe, which is used internationally by the largest data providers in the world.
OnAudience.com – one of the world's largest data provider
To precisely reach your audience you need trusted data. As one of the top audience data providers, our data is always up-to-date and the quality of our segments is verified by an independent market standard – Nielsen Digital Ad Ratings. The results of Nielsen DAR test shows that data provided by OnAudience.com exceeded mid-market benchmark values even of 16 percentage points. 
If you still hesitate and you want to learn more about audience data, check out our site: https://www.onaudience.com/audience-data